Newz Group monitors big & small newspapers to get you the most comprehensive print coverage.
Print News Monitoring is a digital press clipping service giving you the ability to utilize keywords and other advanced search methods to follow relevant information circulating in the media. Tracking content digitally provides the most rapid and reliable results from local newspapers and important online news websites.
Your Newz Clips service produces digital press clippings and relevant links formatted to allow forwarding, downloading, searching, and extracting. Accessing and organizing your news clips is simple with our organizational folder tool.
With the daily media email, you will receive your relevant news each morning in your inbox.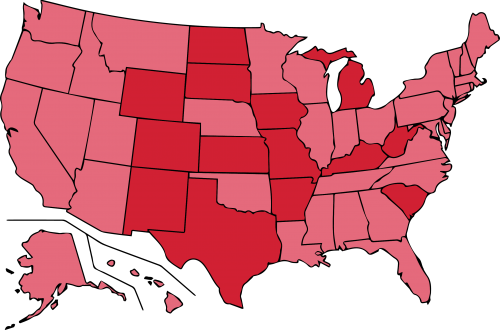 1
States appearing in dark red are in Newz Group's Primary Network.
2
States in light red are in Newz Group's Secondary Network.
Newz Group's Primary Network offers the best available print news coverage in the market today. No other company can offer the same high-quality monitoring service.
Within Newz Group's Secondary Network, we have selected only the best available partners to help facilitate your print news monitoring needs.
The print content Newz Group receives is distributed under license granted by publishers and press associations. Because of this, we are able to deliver content to our clients that is not always readily available online, especially for small, local sources. Newz Clips is offered without keyword, topic, or location sourcing limits, thus making your monitoring customizable.
Need more info? Let's chat!
We would love to learn more about how we can help you find you. Contact us today for a free consultation on media monitoring so that you can find out more about what we do and how we help.