FOR IMMEDIATE RELEASE                                 
Contact: Cindy Shorey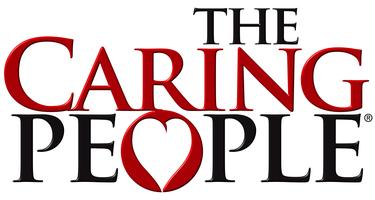 Author, Speaker and Entertainer Naomi Judd, spotlights "Survivors" May 5th
HONORING OUR MOTHERS hosts an extraordinary speaker on behalf of MOTHERS!
Branson, Missouri – April 26, 2016 – Naomi Judd, no stranger to the spotlight, hopes to shine a light on what it takes to be a "Survivor" at Cox Health's HONORING OUR MOTHERS dinner in Branson, Missouri on May 5th.   All proceeds will go to support an area non-profit organization serving Single Moms, the Caring People.
Before achieving fame as part of country music's mother-daughter duo, The Judds, Naomi once worked as an ICU nurse while struggling and surviving as a Single Mom so this ministry is especially close to her heart.
In the audience for Naomi's presentation, will be one Single Mom who walks a similar path, working full time as an ICU nurse at Cox Medical Center Branson. Renee Garrison started pursuing a degree in nursing just after her high school graduation but soon put those plans on hold for a number of years while working at various theaters in Branson. It was during the time that she was general manager of one of Branson's most popular theaters that Garrison said she realized she needed a change. She was working long hours day after day and was rarely getting to spend time with her children, a 22 year-old son and two daughters ages 20 and 11. Her work was consuming her life.  "My priorities were all messed up," she said. She decided she needed a change and headed back to school to finish the degree she'd started years before.
"It was hard going back to school as a single mom," she said, "but it was so worth it."
Garrison, now a registered nurse in the critical care unit at Cox Medical Center Branson, said she has a very rewarding career that affords her quality time with her kids and grandson.
"I come into work and I give my patients 100 percent, and then, at the end of my shift, I go home and I can still give my family 100 percent when I'm with them," she said. "It's a very rewarding career. It's not just taking care of patients, but you are often also taking care of the patient's family who needs your support. We have an amazing team in critical care. We really are a family and together, we give amazing care."
Why healthcare?
"I've always been a care giver," Garrison said. "Even as a young girl, when my grandmother was dying, I was the little girl watching the nurses give it their all to help my grandmother. That's what it is all about; it's about helping people and I know I truly make a difference."
Garrison works three 12-hour overnight shifts each week, which allows her time during the day to help with her grandson as well as spend time with her 11 year-old daughter.
"It's the best of both worlds," she said. "I love being a critical care nurse and I love being able to go home and have quality time with my family."
Renee knows a thing or two about the Caring People. "It's just an awesome organization," Garrison said about the Caring People. She's witnessed firsthand how they've helped Single Moms.  "There are so many single moms that need this organization," she said.
As the presenting sponsor for HONORING OUR MOTHERS dinner, Cox Medical Center Branson has led the way in care for women.  The newly opened Women's Center in Branson offers well woman visits, support throughout pregnancy, mammography, and the only pelvic health program in the region. William Mahoney, President of Cox Medical Center Branson, notes, "Recognizing that Single Moms often devote so much time and energy to meeting their families' needs that they end up neglecting their own, we are honored to join the Caring People in their efforts to improve women's lives."
The Caring People was founded by JoDee Herschend in 1997 to impact the lives of Single Moms.  The ministry operates chapters in 3 states and El Salvador.
The dinner, HONORING OUR MOTHERS, will be held Thursday, May 5th at 6:00 pm at the Chateau on the Lake Resort and Spa.  Tickets are $75.00 and all proceeds will go to support the outreach to Single Moms. Call 877-CARE-525 for more information or to reserve your seats. To speak with JoDee Herschend, Founder or CEO, Cindy Shorey contact Cindy@thecaringpeople.org
###