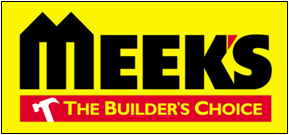 NEWS RELEASE 
Contact:
Eric Sachse
Director of Marketing
Meek's The Builders Choice
Business phone: (417) 521-2801
eric.sachse@meeklumber.com
www.meeks.com
August 5, 2015
FOR IMMEDIATE RELEASE
Meek's Employee Retires After 61 Years of Service
Springfield, Missouri – Meek's says goodbye to Lois Parson on July 31st after 61 years of service with the company. Parson was hired by Meek's in 1954 to check invoices and keep books under Charles C. Meek, (father to Terry Meek and grandfather to Mike and Charlie Meek.) She worked her way up, ending her career as the much-valued Executive Assistant to Terry Meek. Parson proudly claims the distinction of having worked closely with three generations of the Meek family. She still thinks fondly of the momentous day she accepted the position at Meek's, thinking it "sounded interesting".
Friendly and professional, Lois Parson exemplifies the culture of Meek's. She has fostered strong relationships over many years with employees and vendors in the company and is a personification of the Meek's brand.
"Lois has been an inspiring example of hard work and professionalism for the entire Meek's organization. We will dearly miss her warm and generous spirit at the office, but she will always remain an important part of our lives."  Mike Meek
Meek's hosted a retirement party for Parson on July 16 at Touch Restaurant to celebrate her achievements and dedication to the company over the last 61 years. There were many guests including general office employees, lumberyard managers, vendor associates, bank associates and others who interacted with Parson at Meek's general office.
"I hold true appreciation for such a loyal employee. Lois had become part of the fabric of Meek's and was an important part of our success over the years. She will certainly be missed." said Terry Meek, President of Meek's.
The retirement party included many humorous and heart-warming stories about Parson's life with Meek's. There was much discussion about Meek's amazing growth rate over the last 61 years and the role Parson played in it. (Meek's has more than tripled in size in the last three decades.) It was an entertaining and sentimental evening with laughs, tears and great food.
"People can retire and move on to different destinations in life, but family and legends will never retire," said Terry Meek. "Lois has touched our lives and we are going to miss her."
About Meek's Lumber Company
With more than 90 years of experience, Meek's has become one of the leaders in the building materials industry; ranking in the top 30 nationally. Currently there are 34 building centers in the Midwest Division with a general office located in Springfield, Missouri and 14 centers in the West Coast Division with a general office in Sacramento, California. Meek's range of services includes distribution centers for insulation, drywall, plywood and engineered lumber; window showrooms; a custom window and door facility; and a delivery fleet of over 300 vehicles. Meek's has more than doubled its volume in the past ten years and achieved HCN's Pro Dealer of the Year in 2014. Visit www.meeks.com for more information.
###